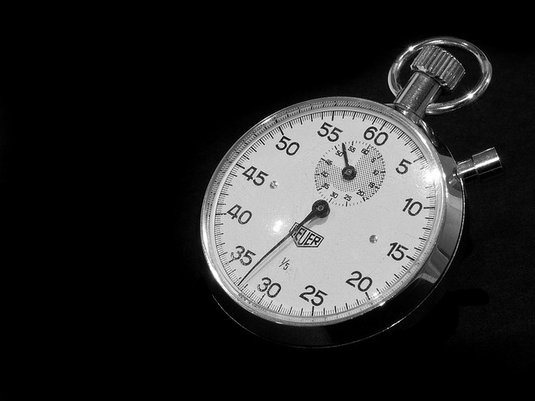 Hello Get Rich Slowly visitors! I'm flattered J.D. sent you here, and I'd be even more thrilled if you stopped by on your own! Here are a few reasons why you should:
 
1. This ain't your typical personal finance blog. I don't often tackle the basics of a Roth IRA or how to choose a money market account. I do write about the cutting edge of behavioral finance and how it affects the choices you make.
 
2. I won't overload your inbox or feed reader with posts. I only post a couple times per week, but I try to swing for the fences with every one. That might be part of the reason I've been an editor's pick in seven carnivals of personal finance.
 
3. A challenge: Click on one of the headers above, pick a post at random, and read it. While you were referred to this post, I'm willing to stake my reputation on every post I write. I have no filler, SEO, or throwaway posts other than the occasional administrative update. None. Because I know your time is valuable. If you like it, subscribe!
The pain of being paid by the hour.
Would you work less time for less money?
I would. I'd take a 20% pay cut to never work another Friday again without hesitation.
I don't get paid hourly, but if I did, I might answer differently. In a study of U.S. Census data a couple years ago, Stanford professor Jeffrey Pfeffer and University of Toronto prof Sanford DeVoe found that workers who get paid hourly would work more to get paid more, if given the choice. That answer held true even when the professors controlled for income, age, marital status, gender and educational attainment.
What might be happening? When you work hourly, it seems you think of time in terms of billable hours. When a lawyer watches his kid's baseball game, he's ticking away in his head the $100 an hour he could be earning by working.
We non-hourly folks don't have as strong a connection between the hours we work and the money we earn. No time cards to file. No overtime to earn. But no penalty for working less time than usual either.
But Pfeffer and DeVoe found that you could make exempt employees (that's HR-speak for "salaried") feel just as harried as the hourly workers, simply by making us calculate our hourly wages. So somebody who makes a $100,000 per year salary is more likely to opt to work more for more money if you tell him he's making $48 per hour.
And that will seriously stress you out.
But let's get back to your kid's baseball game. You should be enjoying time spent watching your son or daughter, not stressing over income that you lose by not working at that moment. Unfortunately, that's exactly what hourly workers supposedly do.
Another Pfeffer/DeVoe collaboration discovered that getting a raise made people more impatient. If the value of your time goes up, you felt greater pressure not to waste it.
So, in effect, that lawyer has less fun at the kid's baseball game if he makes $150 per hour than if he makes $100 per hour, because now he values his time more.
I'm waiting for the study that shows a causal link between making more money and spending less time on frivolous, "low value" activities, like watching T.V. Maybe it's the high salary that keeps people from sitting in front of the tube, rather than the T.V.-watching that leads to the low salary.
One solution? Delegation.
Since I began a new job several months ago, I've felt much more time pressure. I do get paid more, but I'd like to think I actually have less time, too.
So far, I've dealt with it in a few different ways. Method number one was that self-imposed penalty if I didn't work on the blog that I've talked too much about.
While I did complete the six-month term of that contract while hitting my goal of two posts per week, it made clear to me that my time scarcity was not just an illusion brought on by poor focus but an actual time crunch.
I've done a few things to try to rectify that.
— I cut cable (but getting a gift of Netflix did not help one bit).
— I've pushed back just a tad at work, not doing things at home that I'd normally have done just to get ready for the next day.
— Lastly, I've tuned down the number of posts on this blog to one per week, and I haven't really put much effort into growing it by writing guest posts, etc.
It's the cutting down on PopEc, that bothers me the most, because I really enjoy doing it. So I've been trying to think of ways to cut down on the other stuff to bring some of the Pop back.
If you feel like you've cut out as much work and as much low-value fun time as you possible can, the only other solution is to farm out some of the necessary stuff to somebody else. So for the first time, I've (gulp) started to use a personal assistant.
My first month with an assistant
No, it's not the hard-core, $35,000-per-year dedicated kind. Instead, I pay $35-per-month for an assistant to take 15 tasks off my hands that can be done over the phone or internet. I picked FancyHands in part because I saw the owner give his spiel in person, but there are a lot of options out there.
If you haven't used a personal assistant before, you won't believe how difficult delegation is at the beginning. It's not a natural thought process to think, "My assistant could do this," instead of just doing it yourself.
My first tasks were simple restaurant reservations. Yes, it takes me about as long to type out the request in an e-mail as it would take to call myself. However, it lets me decide when to spend time to make that reservation. I can write out the task at 3 AM and let someone else remember to call the restaurant when it opens the next day.
I've also tried them out for more intensive tasks. Last month, I was in the market to buy a limited edition print by a certain artist as a gift. Galleries are notoriously bad about listing current inventory online and almost never post prices. So the assistant called up nine or so galleries in the NY area to see what was available and at what cost. That would have taken me hours and was worth more than $35 in itself.
It's still a process though. If you're similarly clueless about delegating, check out this great How-To by Inc. or hilarious narrative in Esquire where the writer literally delegated his entire life to assistants in India.
My Fancy Hands assistants are based in North America—communicating with native English speakers saves a lot of explanation time. Anyway, check them out, if getting those extra hours back in the day is worth the money to you, too. (N.B. That's a referral link that gets me a free month of service, rather than money, if you sign up.)
Didn't mean for that to be a long commercial. But maybe, just maybe, a little delegation will help me get back that last hour in the day and spend more time here.
In the meantime, how do you get back hours in your day? I'm obviously looking for ideas.