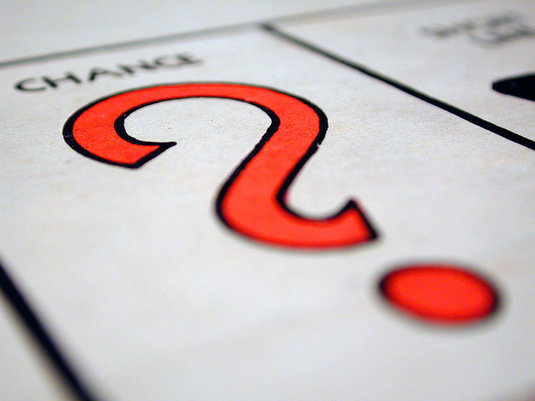 And can I contradict myself in a week?
When I was in college, I dressed like a homeless person. Now, I dress like I'm in college. It's not that I can't afford nicer clothes. Thankfully I'm well beyond the "no money" years. It's just that I never really "upgraded" to the stuff most of my peers are wearing nowadays.
So I should be patting myself on the back, right? Living like a poor person—when you're not—is one of those tried and true personal finance adages that mark classics like The Millionaire Next Door. The millionaires live like they're not rich. They buy used cars. They eat at home. Then they retire early or spend retirement travelling the world because they've saved so much gosh darn money.
But sometimes left out of the discussion of saving, is how much is too much when you're retirement planning.
To take it to an extreme and keep things simple, let's say we've got a 25-year old making $60,000. He's totally bought into saving like a madman and maxes out a Roth IRA and a 401k every year until he retires. Based on one, mainstream retirement calculator, that would give him about $8,900 per year per month once he retired at age 66—almost two and a half times what he used to live on at age 65.
He could fund two of his retirements, and still have half a retirement left over. Should we celebrate that?
The concept of "consumption smoothing"
I think most people would say "No." The 25-year-old self was cheated out of current pleasures…his trip to Norway, his "grown-up" clothes…that would have been perfectly fine for him to buy. Instead, his 80-year-old self either goes on a spending binge, leaves a large inheritance, or tries to pay off St. Peter.
Instead, many economists consider the ideal savings amount to be that which "smooths" your consumption over your lifetime. In short, you want your quality of life in your 60s and beyond to be about as high as it was in your 30s.
At some point and to make things simple, personal finance gurus started to back out savings targets—like 10% or 20%—that would achieve consumption smoothing as long as the stock market hit certain rates of return.
Laurence Kotlikoff, a Boston University economist, a few years ago took it so far as to create an extremely comprehensive retirement calculator, that can show you how much you should consume every year into and through retirement based on the assumptions you put in. (Here's the more basic, free version.)
Can you save too much for retirement? Yes! But in personal finance circles, it's generally not "cool" to spend. A recent Wall Street Journal column derided people who buy iPad 2s (or is it iPads 2?). The logic: It's really costing you $2,000 since you could have invested it instead! By that logic, I should really feel bad about my $5 lunch today—that could have been $20, after inflation, in 2041. This year, I will blow $7,200 of my future money on lunch. I'm such a moron.
The columnist's logic assigns little to no value to present enjoyment, in favor of future enjoyment. That makes no sense.
Don't get me wrong, this doesn't apply to most people. Most Americans will retire with little to no savings. And those people shouldn't be buying iPads. But given that you're reading this blog, I'm betting you're putting at least a bit away already, or at least thinking about putting a bit away.
Throw uncertainty into the mix, and suddenly saving "too much" seems impossible.
The idea of consumption smoothing has a major flaw, of course: uncertainty. We don't know what stocks will return over the next decades. We don't know where tax rates will be or if we'll be in a car accident or if the roof will need to be replaced, etc.
Or perhaps a more dire situation: Imagine you're a 53-year old staring down the newly proposed Republican budget. In 12 years, you were expecting Medicare. Bzzzzz. Wrong. Maybe you could have seen some sort of Medicare reform coming, but you probably didn't predict the fairly random age-55 cutoff that would probably allow you to save thousands in insurance costs if you had only been born in 1956.
There are two ways to react to that uncertainty: To save as much as you can in case a worst-case scenario comes along or to save for a best-guess scenario and risk having to cut consumption if the dice come up snake eyes.
I'm saving for a "best guess", with the reasonable safety measures of a year-long emergency fund, an annuity, etc. Sure, fate could frown on me, but I'm not willing to make a guaranteed sacrifice of reasonable happinesses today just to prepare for a possibly scary future. There's a chance, my 66-year old self might be unhappy with the current me, but he's going to have to deal with it.