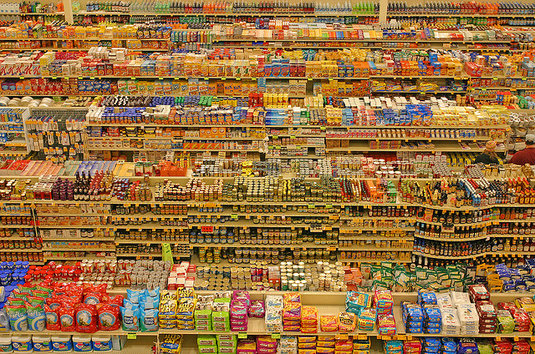 Or, why I still haven't bought a mattress
I've intended to buy a new mattress for, oh, about a year now. I've actually gone to Macy's and lain down on probably 20 or so mattresses to figure out what I like and don't like. I've looked at reviews of mattresses online, and at one point was pretty close to pulling the trigger.
But I haven't. This is probably a 10-year investment, and I feel a lot of pressure to make the right choice. So instead I've continued to sleep on my too small, cheap Sealy that gets way too hot in summer and is surely less comfortable than even the least comfortable mattress I've tried out.
Even if there is a better mattress at a better price out there for me, getting a less-than-ideal mattress is better than the status quo. So why can't I make a decision?
One problem might be that I simply have too many options to pick from.
In the mid-90s, Columbia professor Sheena Iyengar and Stanford's Mark Lepper set up a tasting booth with jams at Draeger's Supermarket in Menlo Park. One day, they set up a booth with a limited selection of six jams. Another day, they set up a booth with an extensive selection of 24 jams.
Customers could sample as many as they wanted, but on average, no matter which booth they encountered, they tried between one and two jams.
The stand with the extensive selection attracted more shoppers than the limited-selection booth, but the limited-selection booth was far more effective in getting people to purchase. In fact, while 30% of shoppers who tasted at the six-jam booth ended up buying a jar, only 3% of shoppers at the 24-jam booth bought one.
In a separate study, they had undergraduate psychology students watch Twelve Angry Men and gave them the option to complete an essay in response to it for extra credit. (The undergrads didn't know they were part of a study. "Intro to Social Psych" students, take note!)
One group of students could choose from six essay topics. The second group chose from 30 topics. But while 74% of the six-topic students ended up completing the assignment, only 60% of the 30-topic students turned it in.
In both cases, you'd think that having a lot of choices would be viewed by the subjects as a good thing. Indeed, the test subjects reported enjoying making decisions more when they had more to choose from.
But having a lot of choices also made them think more about the consequences of making a "bad" choice or passing up potentially "better" options.
"Maybe jam #15 would taste even better than jam #7! Ah, I'll just think about it and come back later."
Don't let "great" be the enemy of "good."
There are several theories as to why we can't make decisions when presented with too many choices. Some people think it's not the presence of a lot of choices themselves, but the absence of information about the choices. Maybe if those jam-tasters had put all 24 jams in their mouths they wouldn't have had a problem picking one.
Likewise, maybe it's so hard to get people to invest because there are seemingly endless companies with which to open accounts and then even more mutual funds to choose from.
But here's the thing. Investing in any mutual fund is probably going to be better than cash. Your simple stock/bond allocation matters much more than whether you choose the S&P 500 ETF or the S&P Value ETF.
Likewise, almost any mattress will be better than the cheap-o mattress I have. Those jam tasters, assuming they liked one of the jams they tried, would be happy eating it. And those college students who couldn't pick from 30 topics would have gotten the extra credit had they picked any of them.
Here are some other common "enemy of the good" scenarios I see frequently from myself and others:
— Waiting for the perfect moment to ask for a raise.
— Waiting for the right economic climate or set of personal circumstances to start your own business.
— Waiting for the low-point of the market to start investing.
— Trying to find the perfect diet or workout regimen. In the meantime, continuing to eat ice cream and hot dogs.
— Looking for the right time to change careers and the perfect career to change to (assuming they're unhappy in their current spot)
In all these scenarios, simply doing anything would probably lead to a better result than doing nothing.
Limit your choices to inspire action.
Let's return briefly to my mattress problem—which my occasionally aching back and droopy eyelids can attest is all-too-real. What I should have done (and what I should do) is set a scope of research to carry out before making a decision.
So say I decided to visit three stores and then return to my favorite and buy it. Would I get the best mattress ever conceived by man? Probably not. But that's enough testing to get me to a pretty darn good mattress without leaving endless possible Googling, review reading, and shopping.
In the same way, maybe you can set a deadline for yourself to ask for a raise. If the opportune time hasn't arisen by, say, May 20th, just ask and get the ball rolling.
Anyway, if you have other ways to avoid decision paralysis, let's hear them. My back will thank you.