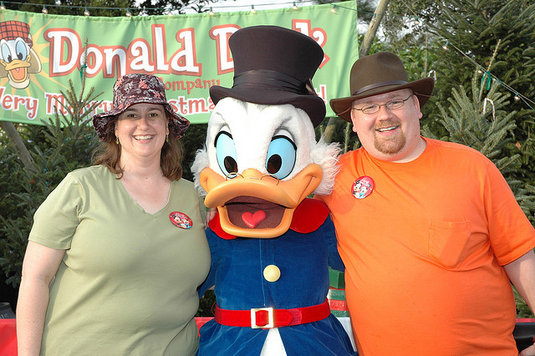 "Today" is important, too.
I read a comment on a popular personal finance blog a week or so ago that went something like this: "My philosophy is that you can never save enough for retirement."
It pains me to see someone write something like that. I'd guess that the commenter is in his late 20s or early 30s—I'm basing that completely on the readership of PF blogs in general—and might have had the frugality mantra beaten into him just a little bit too much.
I mean, of course, you can save too much for retirement, right? We make a big deal about the compound interest effect of savings in your 20s, but there's also interest on the experiences you have during your formative years. Sure, a free day in the park can be fun, but you won't remember 20 free days in the park as well as you remember the first time you look out over the Andes or jump out of an airplane.
Scientists have identified such a thing as "self-control regret", where tightwad subjects actually started to feel wistful about spending they had passed up on earlier in life.
Generally, I think our goal of saving for retirement is to smooth out our standard of living. So when you retire, you're able to achieve about the same kind of life as you had the day before retirement. Saving too much, and ending up with a bonanza at age 66, just cheats the version of yourself you're enjoying now.
But putting that aside, the commenter's thought did get me to thinking about those extreme frugalistes among us. The general thesis of a frugality blog is that frugality can be learned. But are there fundamental differences between those who are frugal and non-frugal people that can't be overcome?
The "pain" of spending
Think about the last time you walked into a grocery store and considered the purchase of a candybar. How did you weigh the pros and cons? If you were a completely rational person, you would anticipate the pleasure the candybar would give you, offset by the loss of pleasure that dollar might have given you had you saved it.
But that's not how we act. Instead, we're hardwired to compare "immediate pleasures" to "immediate pains."
Brian Knutson, a psychology professor at Stanford, put test subjects in an fMRI machine to see what areas of the brain lit up when they were making a decision to buy or not buy various products. While inside the scanner, they looked at a small video screen that showed a product and later showed the price. They were then asked if they wanted to buy the DVDs, books, games, and other products that were shown.
As subjects pondered the pictures of the products, areas of the brain associated with dopamine and desire lit up. When the price appeared, the area of the brain associated with value judgments and goals showed activity. But most interesting, the subjects who ultimately decided not to buy showed activity in the insula, an area of the brain associated with unpleasant emotions and the anticipation of loss. It's literally the same part of the brain that becomes active when you smell something foul.
It turns out that frugal people "feel" that pain of paying much more strongly than normal people (and especially spendthrifts), or so says George Loewenstein, an economist at Carnegie Mellon. Loewenstein and his colleagues have found that you can survey subjects on how they feel and effectively predict future spending patterns based on how strong those pains are.
In short, many psychologists believe the characteristics that make someone frugal are either learned very early in life or are hereditary. One Stanford psychologist even compares the traits of severe tightwads to those of people with OCD. Frugal people wonder "what if I need this dollar someday?" in the same way those afflicted with OCD rationalize not discarding junk.
Does that mean you can't "learn" to be frugal?
That's a little bit of a straw man. We all know of tons of people who didn't start frugal but changed their ways over time.
But there's no question that naturally frugal people have it easy (or hard, depending on your perspective). They look at that candybar and feel enough pain to automatically keep them from the purchase, whereas you only look forward to the pleasure. You'll probably never be able to re-wire the areas of your brain that react that way, but there are a few small tricks that might help amplify the pain.
1. Use cash. – No, not because it ensures you won't go into debt, though that's true too. Using cash makes the loss more immediate. Credit card spending, which doesn't have to be paid off for at least a month, is an anticipated pain, and not as acute.
2. Spread out purchases. Don't buy a bundle of products and services or commit to long subscriptions. If you instead make yourself make each purchase separately, you'll give your brain multiple chances to experience the pain of a purchase.
3. For expensive items, consider the purchase twice. Don't mull an idea for a long amount of time. That just gives your brain time to warm up to the idea. Instead, put the purchase on hiatus (go do something else), and come back to re-consider later. If you can replicate the pain of the potential spend twice, you might just find yourself walking away from a decision you'll regret.
Of course, depending on how steeped you are in the ways of frugality, you might have the opposite problem. So just take all those steps I listed and reverse them!