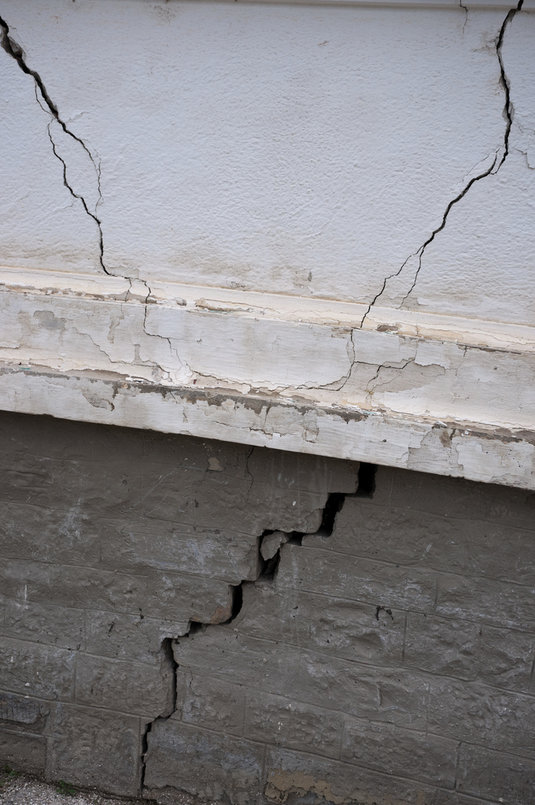 Jimmy Stewart is dead.
There's a great scene in It's a Wonderful Life when the bank of the protagonist, Jimmy Stewart, suffers a bank run. Fearing that Stewart's bank might be going under, many of its customers come running, asking to withdraw all their savings, lest they be the ones left holding the bag when the bank doesn't open. Sure enough, the bank gets down to its last few dollars before closing time arrives, but the bank makes it.
Bank runs were a fact of life toward the beginning of the last century—a problem that was supposed to be solved by FDIC insurance. But just a couple years ago, we were treated to some similar behavior. When IndyMac failed, customers waited hours in the heat to withdraw their deposits. A few of them had deposits in excess of $100,000, which was the FDIC limit at that time. A lot didn't, but were just as worried.
Every time news of bank stress tests or yet another failing bank come out, I see stories about how to check up on your bank's stability, as if having an average or below-average rated bank is an awful thing. I've seen arguments made on both sides. How much should you care about the stability of the financial institutions you use?
FDIC limits and your liquid accounts
You probably know that the Federal Deposit Insurance Corporation protects up to $250,000-worth of deposits you make with each financial institution. Congress recently made permanent the higher, $250k limit, as up until the financial crisis, the limit was set at $100,000.
Easy message here: Don't keep more than $250,000 in checking accounts, CDs, and savings accounts with one bank. Honestly, unless you were close to or in retirement and have a great need for really safe savings, I don't see why you'd have that much at a bank anyway.
But (maybe) a more surprising message, as long as you have less than $250,000 in cash to park, look for unstable banks. They're the ones that need your money the most and will pay you the best rates to get it. According to a recent search of the best 1-year CD rates at Bankrate.com, nine of the 12 banks with the top offered savings rates came from banks rated three stars or fewer in stability.
Those banks are afraid of going under, but you don't need to be afraid of those banks. If you have less than $250,000, even the tiniest increase in yield you get from going with a less stable bank is worth it, because with FDIC insurance backing you up, that two-star bank is no less safe than the five-star bank. Obviously, make sure that the bank you put your money is, in fact, covered. And if you're especially worried, you can use this FDIC tool to make sure you're not over the limit.
No one should own a money market fund right now.
The chances of your money market fund "breaking the buck" and losing money are very low. But it is a risk, and there have been a couple high-profile cases of money market funds going under in the last couple years. Money market funds are meant to be short-term savings vehicles, that offer a low yield but never lose value. To achieve that, the firm you put the money with is supposed to invest in safe, short-term bonds. The problem, as the funds that did lose value found out, is that humans aren't always good predictors of what bonds are "safe".
But let me say it again: I don't think your money market fund is likely to lose money. But I also think it's silly to own one right now.
In this regard, I am a hypocrite. I have thousands of dollars in Vanguard's money market fund, earning 0.12%. Imagine if David Bach tried to sell The Latte Factor using that rate. "If she just skipped her $5 per day latte, in 20 years at 0.12% compound interest, her savings would become more than $28,000!" Not quite as compelling as a million dollars, eh. And just for context, according to Crane Data, the top yield for a money market fund right now is 0.26%.
And yet, because it's Vanguard and because a mutual fund is an "investment", I'm for some reason keeping this stash sitting there, when I could get a much better rate at a money market account. How much better? Well, according to Bankrate, I could get a money market account at Sallie Mae with an annual yield of 1.39%, which is more than ten times higher than what I get with Vanguard. What's more, it would be FDIC-insured. Lower risk, higher return. Sorry, Vanguard, it's time to transfer those funds.
The confusion over brokerage account insurance
Bernie Madoff was the most high-profile case, but there have been several accounts of brokers running investment scams that resulted in their investors losing billions of dollars.
Of the kinds of accounts I'm going to write about today, this is where I think you need to be the most careful. Yes, brokerage accounts are "insured". But in these cases, you run the highest risk of having assets beyond the insurance limit.
First, it's important to note that the Securities Investor Protection Corporation, which covers your brokerage accounts, isn't a federal agency. It's a nonprofit, funded by the securities broker-dealers who are its members. Its sole responsibility is to facilitate the transfer of customers' assets from one broker to another in case the broker goes bankrupt. So if you owned 100 shares of Bank of America at Broker X, which went bankrupt, SIPC would make sure those 100 shares made its way to Broker Z.
SIPC's insurance limits only come into play when those 100 shares end up missing, which sometimes happens with bad record keeping, but, in this digital age, most often happens when a broker ends up being corrupt. For individuals, SIPC will replace up to $500,000-worth of securities, including up to $250,000-worth of cash. That sounds like a lot, and indeed, it's above the FDIC limits. But whereas you're unlikely to have more than $250,000 at a bank, you're very likely to have more than $500,000 at a brokerage if you're well into saving for retirement.
Spreading your investments between brokerages is probably not worth the effort. If you handle your investments yourself with a well-known brokerage like Vanguard or Fidelity, I probably wouldn't even worry about it. But if you have a financial advisor who invests directly for you, run the simple checks listed here to make sure he or she actually buys the securities he says he's buying.