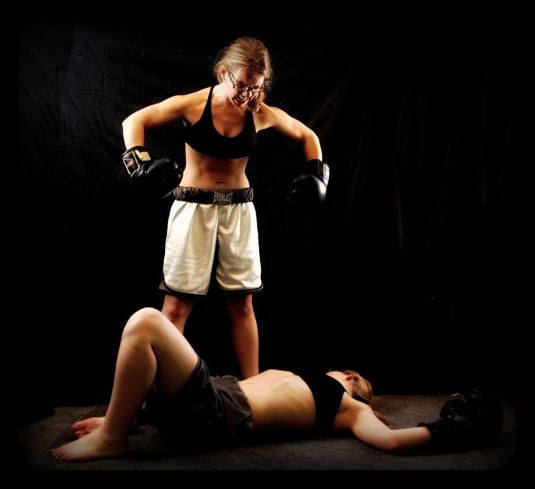 Hey, even Tyson got KO'd eventually.
In 2009, actively managed funds clobbered their indexes, according to Standard & Poor's. You'll have to go to the third page for the relevant stat: In 2009, 58% of active managers beat the market.
Even though S&P tried to slap a "mixed message" headline on the report, there's no doubt that it's going to add fuel to manager claims that we're entering a "stock picker's market". In a stock picker's market, active managers are supposedly able to deliver better results than the indexes. In a market like that of the 1990s, the story goes, you could do well by randomly buying shares of anything or by just buying the index. In a stock picker's market you'll need the expertise of someone who can recognize good companies at great prices.
I've never seen a mutual fund manager say that we weren't in a stock picker's market. But setting that aside, it's still interesting to look at times when active managers bucked the trend and beat their indices. If their performance was totally random, you'd expect about 50% of them to beat the market. So a win-rate as high as 58% is worth taking a look at. But this isn't the first time active managers as a whole outperformed. Check out the performance since 2001 (keeping in mind that this is the percentage of domestic stock funds beaten by the index):

In five of nine years, active still loses. But today, I'm interested in the years when active did win. Are there certain markets where an active manager does better?
Over long periods, active managers still underperformed.
First, let's not get too excited about those good years. Even though active beat passive in three of the last five calendar years, 61% of active funds underperformed when all five years were taken together. That means their performance in bad years was so poor that it wiped out whatever modest advantages they had in good years.
Not looking good for active funds so far. But you could hear that stat and start down a bizarrely meta path. "If only I could invest in active funds in those good years and avoid the bad." That is, why not just use active funds in those stock picker's markets? In effect, you'd be actively managing a portfolio of actively managed funds.
If only it were that easy.
Active managers probably just got lucky.
They did well last year, when the market hit a bottom, and they did well in the year 2000 (the index beat 40.5% of them), when the market hit a top. The did poorly in 2002, when the market hit a bottom, and did about average in 2007, when the market hit a top. Look down the list of yearly performance, and it's hard to find anything in common about the years when they outperformed.
That leads me to think that the outperformance of active managers last year wasn't much more than a product of randomness. Managers like to crow about how we're entering a "stockpicker's market", but I'll be damned if I know what one of those looks like. I'll also be damned if any of them knows what one looks like.
One bright spot: Value managers
According to S&P's study, there was one category of fund that performed admirably. More than 60% of large-cap value funds beat their benchmark over five years. Nearly 75% beat it over three years.
Frankly, this is the opposite result I'd expect. Lots of value managers have to endure long stretches (think 10 years) of underperformance while they pick up despised stocks that sometimes still have a ways to go before hitting bottom. There's a chance that the problem is the bogey S&P put them up against, their own S&P 500 Value fund, which I doubt is the target many fund managers or owners have their eyes on.
Sometimes I ask myself what kind of evidence it would take to convince me that investing in actively managed funds is worthwhile. One year of performance data obviously doesn't cut it. But does ten years? Some experts argue that no performance data, no matter how robust, should be a deciding factor in picking a fund. We're never going to have a fund manager who has a statistically sound track record—he'd have to invest for hundreds of years. So, really, no matter what fund manager you choose, you're taking a gamble on someone who's unproven.
Don't declare a winner in the passive vs. active match yet. We're still in the early rounds. Low fees, on the other hand, are something you can objectively measure. So right now, I'll stick with the funds that win in that category.